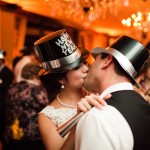 Of all the holiday traditions, there's probably nothing more universally iconic than the New Year's Eve kiss.  Whether you are celebrating with friends and loved ones, or a certain sexy someone, The Kissing Expert believes the highly anticipated kiss at the stroke of 12 is all-important!
The Legend of the New Year's Kiss – What It Might Fore Tell
The midnight kiss is one of the nicest ways to ring in the New Year's with those nearest and dearest.
Like kissing under the mistletoe, the custom can be traced to the merry Ancient Roman festival of Saturnalia, and observances around Winter Solstice (those Romans sure liked to celebrate with a kiss!).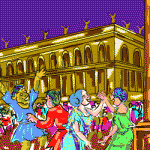 Later, the New Year's Eve kiss would come to be a barometer for things to come. As English and German legend had it, the first person you came in contact with when the bells chimed twelve, be it a familiar, friendly face or inauspicious acquaintance, set the tone for your happiness and fortune in the coming year.  A kiss with the one you loved ensured affections and good tidings.  To smooch someone less favorable, or not at all, could mean misfortune.
Preparing for that Midnite Kiss
In more recent times, the good luck ritual of the kiss has become a telling sign for matters of love and the heart – will this be the year that all my romantic wishes come true?  With expectations like that, to make the kiss special, The Kissing Expert suggests: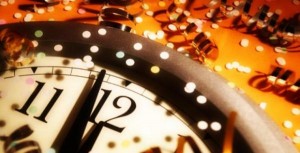 Floss & Gloss: A good kiss starts with the mouth so you must brush with a little extra care that evening and keep lips moisturized for a smooth, soft, sexy kiss – possibly show a few types of products from gum to toothpaste to lip balm to keep the mouth and lips healthy, beautiful and "kiss ready".
Save the Kiss to Midnite: To make the kiss more exhilarating, try to not smooch your sweetie the entire evening until the bells chime…Abstaining, even if it's just for those few hours, can build the anticipation of the moment making it really exciting and memorable.
Kiss & Be Kissed: Be prepared to kiss no matter if you are out with a certain someone or your best friends, or home with your family.  New Year's Eve is a time to celebrate…And the kiss will mean bringing in a year of happiness and good fortune…
Did You Know?
How many times have you found yourself singing "Auld Lang Syne" on New Year's Eve, and wondered what those odd yet familiar words meant?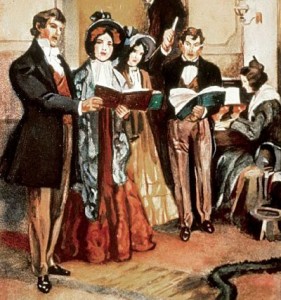 Written by the  Scottish folk poet Robert Burns in 1788, "auld lang syne" translates to "old long since" – better understood as "the good ol' days".  The song speaks to letting go of the past, and looking ahead to the next year with hope – a very fitting sentiment for the night.  
 A One Time Deal – Make It A Good One!
If stealing some "sugar" under the mistletoe can be likened to a carefree kissing romp where plenty of opportunities abound, the New Year's Eve kiss is a one-time deal.
Here's The Kissing Expert's MO for the occasion:
With a Group: If you are at a party, but not with a significant of any kind, usher in 2013 by showing your affection for your friends.  A spontaneous kiss with a stranger can also be memorable (but keep your "randy radar" on to determine how naughty or nice!).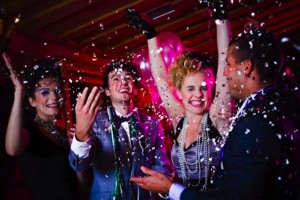 For Couples: After Valentine's Day, this is the most romantic night of the year.  If you're at a party, remember to keep your kiss short and sweet, and leave the sexy kind that makes you shiver for your private "after party".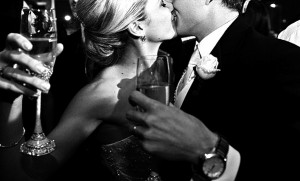 Happy 2013!!!  Spread a little New Year's love with a kiss!!!
xxx
The Kissing Expert